In the spring, M14Strength is at an all-time high! Middle school and high school basketball seasons have come to an end, and our players are hungry to get back to work. We offer a multitude of options that makes SSAP available to ALL athletes! Spring SSAP Offers two training sessions a week!
Spring SSAP Start Date: March 10th
Spring SSAP End Date: May 31st
Program Length: 12 Weeks NO SSAP ON March 265th-March 28th, April 12th or May 12th
Spring SSAP FEE: $200 Per Month (10% Discount For Team M-XIV Players and ATP Participants)
Spring SSAP Payment Options: Parents can register players for the full 12 weeks or parents can pay April 1st & May 1st.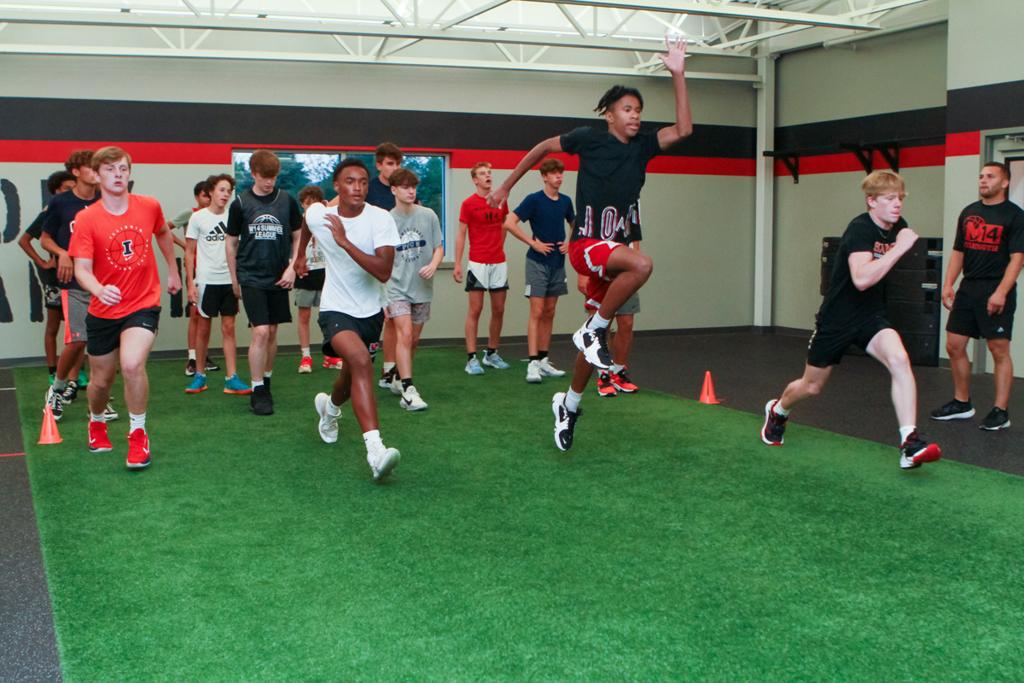 Spring schedules can vary from season to season. Please check back the 1st week of March for updated class dates and times. Please read below for important information regarding registering your player for Spring SSAP. Players in Spring SSAP must be evaluated to gain entry!
Team M-XIV Players Schedule
Team M-XIV Players: All schedules will be communicated during the team parent meetings. For any information beforehand, please contact the Coach Cody (). Players on a team do not have to be re-evaluated to participate (All players are evaluated at try-outs). Please contact Coach Cody if your player is looking to sign up after Spring SSAP has already begun.
Non-Team M-XIV Players & ATP Participants: