Located in Aurora, IL, The M14Hoops Headquarters is a state-of-the-art 53,000 square foot basketball development facility with 6 indoor basketball courts (high school regulated), a 4,300 square foot weight room, Film with a SMART board and 2 large dry erase boards, a Concession Area, and 300 Parking Spaces. M14Hoops is conveniently open year-round, providing basketball, strength and agility development to players at every skill level. The facility is also temperature-controlled, allowing us to host events and tournaments all year long regardless of weather conditions.
6 full size courts, high school regulated and temperature-controlled, great for practices and tournaments.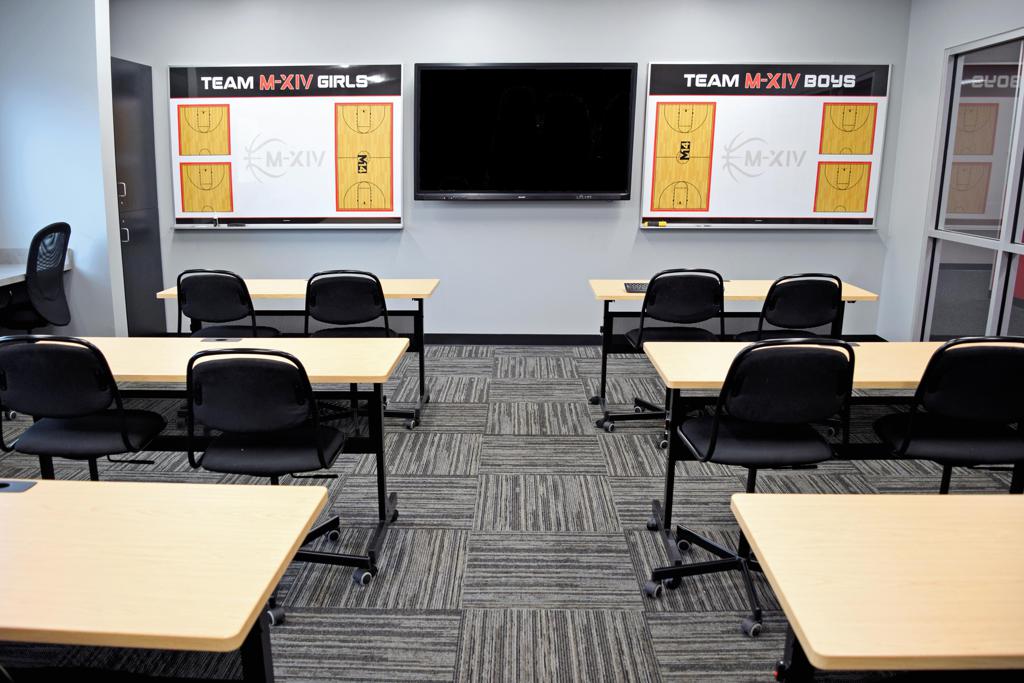 Film room with a SMART board, and 2 large white boards perfect for player & team development.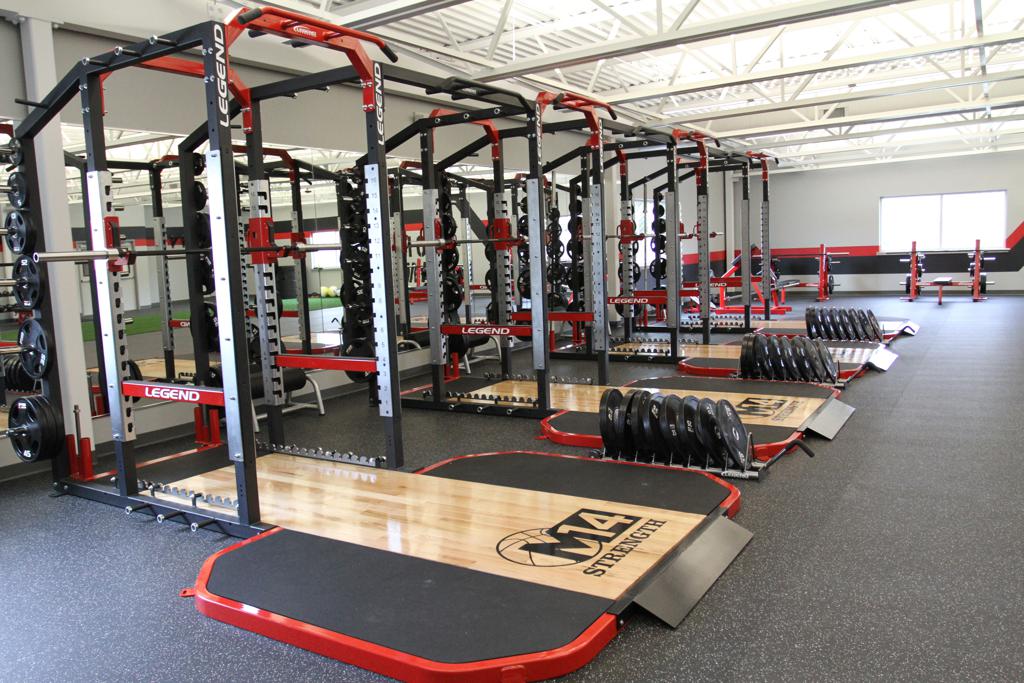 4,300 Square foot weight-room that offers the perfect set up for performance and strength training.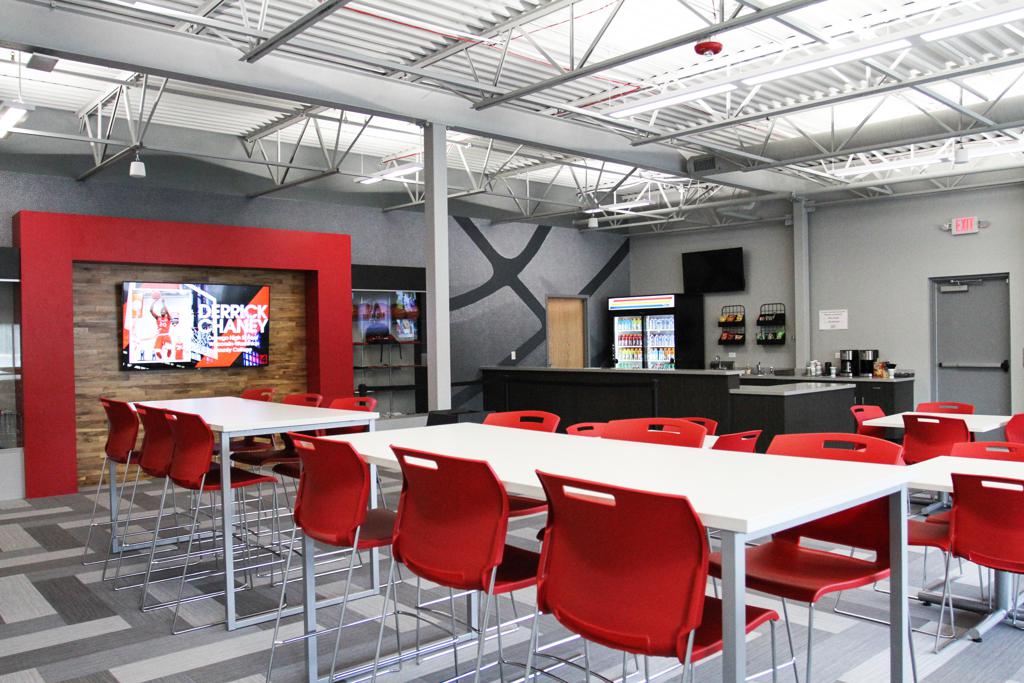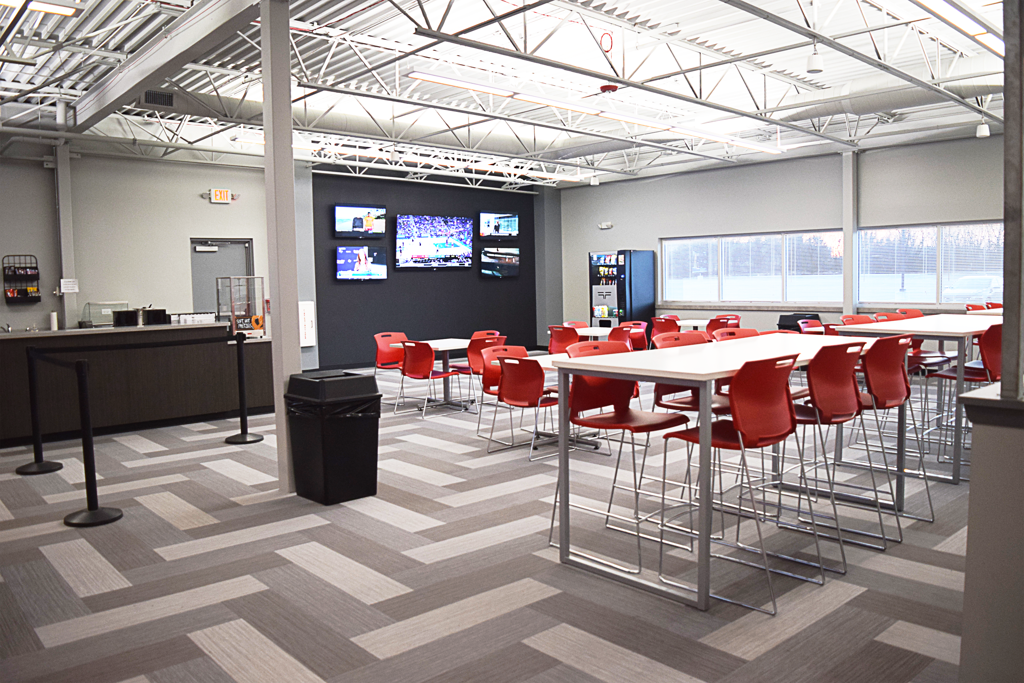 Our concession area holds 40+ people with plenty of TV's and free WiFi to keep you entertained while your player is on the court or working out.