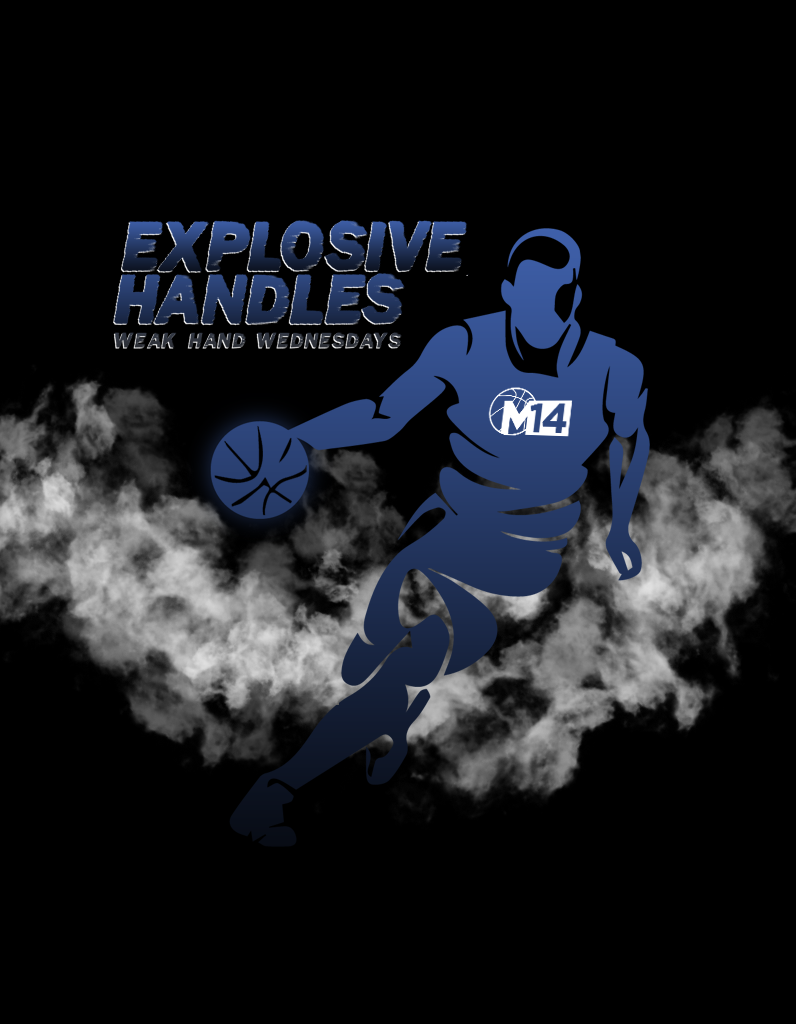 EXPLOSIVE HANDLES: WEAK HAND WEDNESDAYS
ANKLE. BREAKING. RESULTS.
In the game of basketball today, you must posses the ability to handle the ball with both hands. Attacking a defender with either hand makes you unstoppable. When you were younger it was easy to get away with using your dominate hand to fill up the stat sheet, but at the varsity / college level you must make it harder on opposing coaches to scout you. Penetrating left and right equally makes this happen. If you want to raise your ability to score we have a basketball workout for you!
The Workout Videos Are Sold "On Demand" - No Hardcopies
All Explosive Handles Videos Are On Demand.  After purchase, players can visit the website to do the workouts OR download them to any local device. We DO NOT offer hard copies of these videos. Players have immediate access after purchase with a password.
All Videos Are On Demand. Players Have The Ability To Download At Anytime After Purchase To Any Local Device
Explosive Handles is back with its newest edition: WEAK HAND WEDNESDAYS! This workout is for all intermediate and advanced basketball players looking to improve their in-game performance by equalizing their ability to penetrate with both hands. This edition was developed from countless hours of research and interviews with the nation's top physical trainers. We asked them to answer the question, "why are players not effective with their non-dominate hand?" The answer was simple … strength and coordination!
---
In Weak Hand Wednesdays you will not only get help putting the ball on a string, but you also get extra work on strengthening the appropriate muscles to make you effective. The strength work and practice on coordinative movements helps secure your ANKLE. BREAKING. RESULTS.