Program Philosophy
The philosophy at M14Strength is Long-Term Athletic Development (LTAD). Due to unique physical, psychological, and social differences in the youth population, it is critical for children and adolescents to partake in programs appropriate to their capabilities. Furthermore, the emphasis of the prescribed programs are to prevent injury and enhance fitness behaviors that can be retained later in life.
Our program is named after the acronym SSAP. SSAP stands for Strength, Speed, Agility, and Power. All of which are athletic components essential to the success of a basketball player.
Strength

 For any athlete, strength is going to be the foundation. Performance attributes such as speed, agility, and power rely heavily on strength. Therefore, our programs target major muscle groups all throughout the body that are scientifically proven to improve basketball performance.

Speed

Faster is better, period. Our programs are designed to build speed through the strengthening of specific muscle groups and the education of proper acceleration and sprinting mechanics. Also, hip and leg mobility are key components of building speed and a focal point within our warm-ups and recovery.

Agility

This is the most common movement pattern in basketball. Through strength work, improved footwork, and proper deceleration mechanics, our athletes become more agile. More importantly, we apply our improvements to real basketball scenarios where athletes are required to react to an external stimulus rather than a pre-set movement pattern.

Power

Power is the ultimate balance of speed and strength. Often times, power needs to be taught rather than built because it's not in everyone's nature to be explosive. Through improvements in strength and proper instruction of power-based movements, our athletes see significant improvements in explosive movements such as the vertical jump.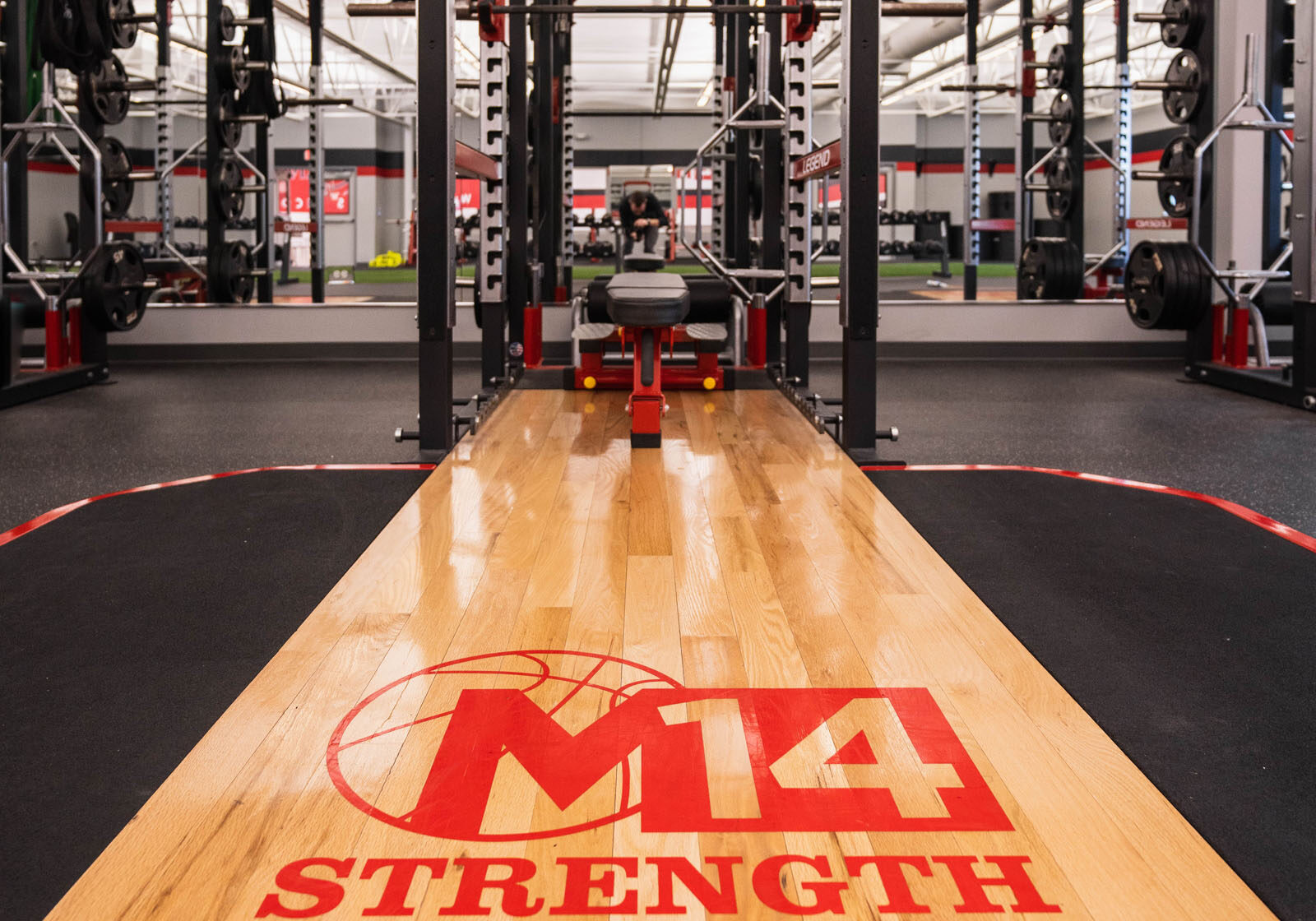 Secondary Components of SSAP Program
Injury Reduction ● Recovery ● Nutrition ● Mobility
At M14Strength, we find it critical to the success of our players to develop in a multitude of ways. For this reason, we incorporate injury reduction techniques, mental and physical recovery methods, nutritional advice, and flexibility and mobility training regularly. As a result, our players learn how to work smarter, not harder!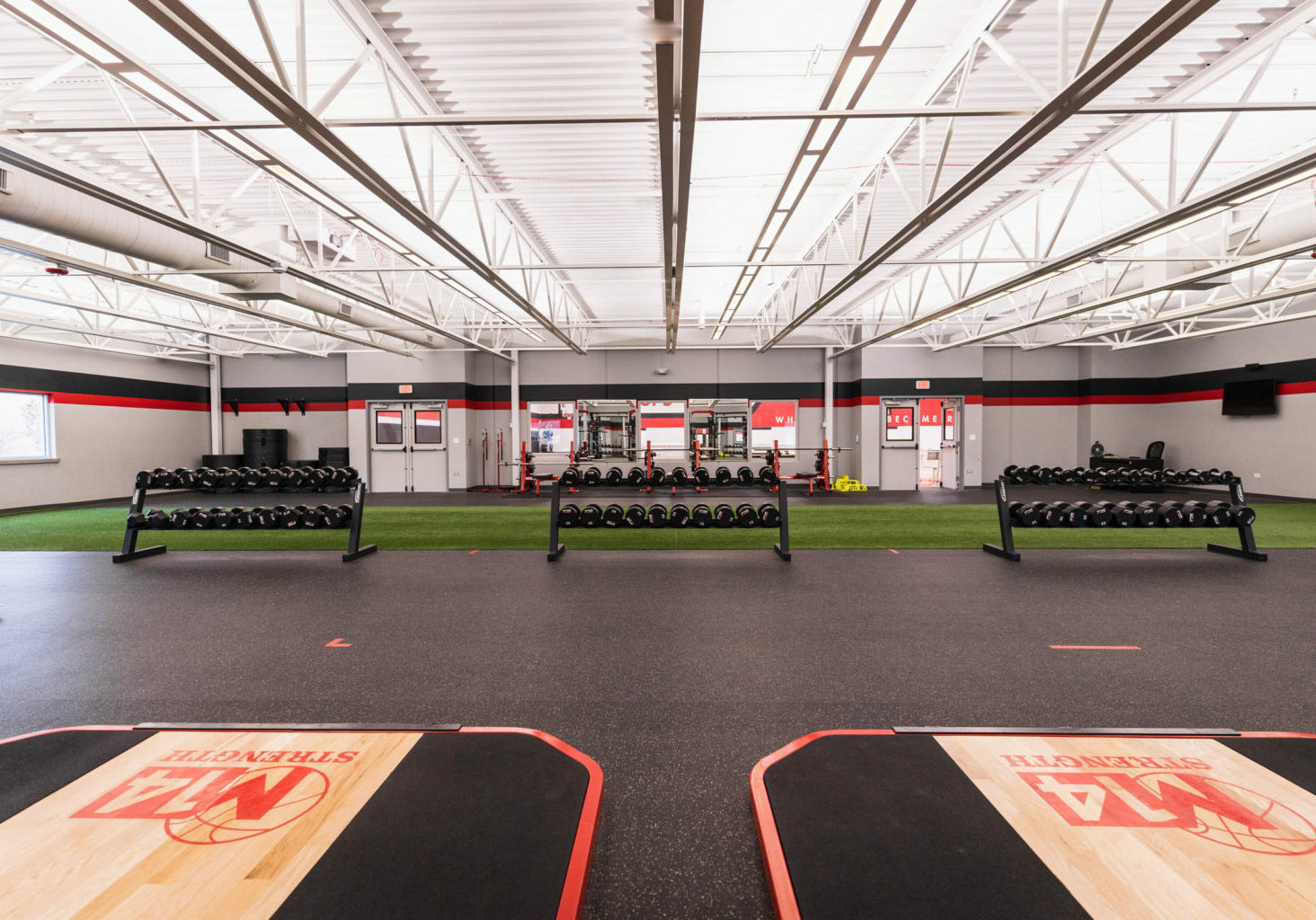 Additional Class Information
Workout programs are specifically tailored to the goals and needs of our athletes based on their age and gender
Open to ALL players (Not just M14Hoops clients)
Groups are separated and complete their own workout program
10:1 Player to Coach Ratio
60 Minute Sessions
Players are tested at the beginning and end of our spring, fall, and winter season to track their growth!
Monthly emails from the Director of Strength and Development are sent out with helpful information on player development!
SSAP 1 Breakdown

(4th, 5th, & 6th Grade Boys and Girls)

FUNdamentals
Running and Jumping Technique, Balance, & Hand Eye Coordination
Core and Postural Exercises
Resistance Bands and Medicine Balls

SSAP 2 Breakdown

(7th & 8th Grade Boys and Girls)

Bodyweight Movements
Acceleration & Deceleration Techniques
Plyometrics & Reaction Drills
Resistance Bands, Medicine Balls, & Introduction to Weights

SSAP 3 Breakdown

(9th, 10th, 11th, & 12th Grade Boys and Girls)

Advanced Bodyweight Movements
Advanced Plyometrics
Basketball Specific Training
College Preparation
Choose A Season To See What Program We Offer