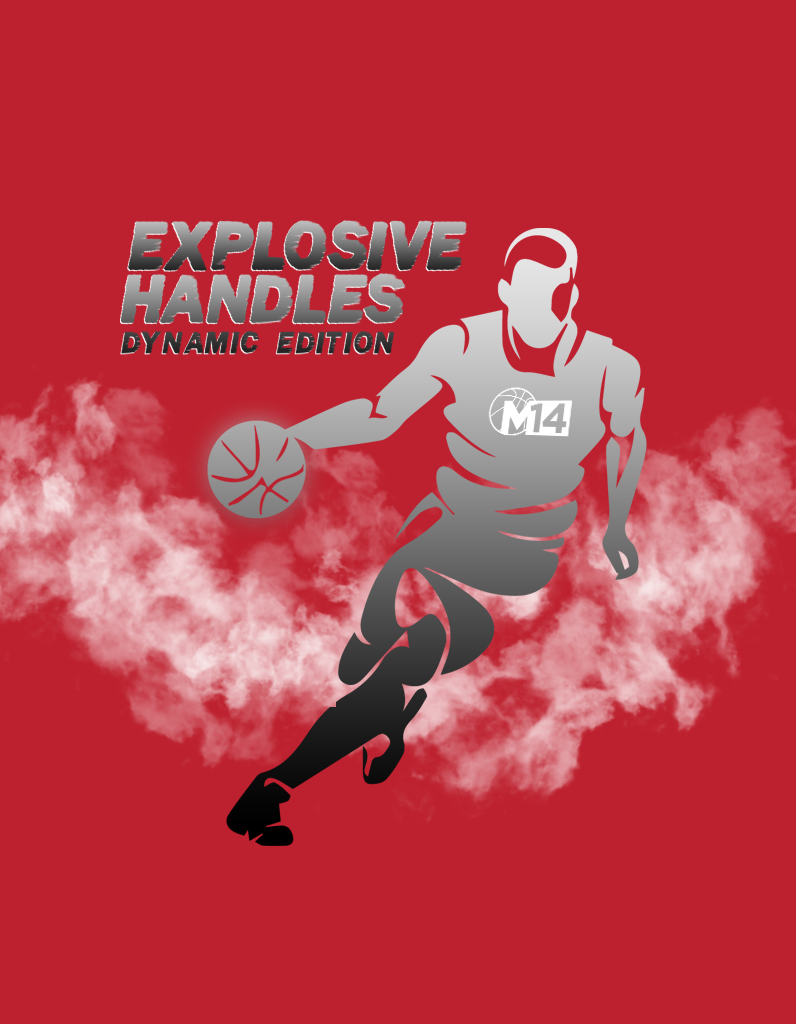 EXPLOSIVE HANDLES DYNAMIC EDITION IS THREE 30 MINUTE WORKOUTS
Explosive Handles is back with the DYNAMIC EDITION.  This 3 video series includes 30 minutes of intense ball handling that is only for players who truly want to get better. The Dynamic Edition offers high repetition in each drill to maximize every players' workout.
The Dynamic Edition uses advanced skill breakdowns that are intense and fast-paced. Players are forced to hold an "athletic stance" as they are taught transferable ball-handling moves that can easily be implemented into their games!
The Workout Videos Are Sold "On Demand" In Your Account - No Hardcopies
All Explosive Handles Videos Are On Demand. After purchase, players will receive a password to access the workouts. We DO NOT offer hard copies of these videos. Players have immediate access after purchase.
VIDEO ONE
Workout #1 is dedicated to advanced stationary dribbling and high repetition. Workout #1 helps players win the "shoulder war" by staying low when handling the ball and using your shoulders to fake defenders out.  Check it out!!
VIDEO TWO
Workout #2: "No weak hand; players have two hands that are equal." The first half of workout #2 revisits 2 ball dribbling from The Program but at a much fast pace. The 2nd half of workout #2 will help any player win the "foot war" offensively. Players are shown the proper use of a shot fake, jab step and advanced ways to create space.  Check it out!
VIDEO THREE
"Work Paranoid" It is a phrase used at the M14Hoops Basketball Academy. It means players have to have the mindset that their opponent may be in the gym right now working harder than them. Do not let them out workout you! Workout #3 offers players high repetition on advanced 1on1 attack moves. The "burn-out" at the end of this workout will give players ANKLE.BREAKING.RESULTS. Check it out!